Chapter III The Paper
The paper is commonly known as rice paper, one of the four treasures of scholar's study. A kind of jute paper came into being more than 2,000 years ago in the Western Han period; in Eastern Han Cai Lun (²ÌÂ× in Chinese that reads cài l¨±n) invented a kind of paper for writing and painting. Cai used tree barks, jute, broken fishing net and rags for making pulp and then paper.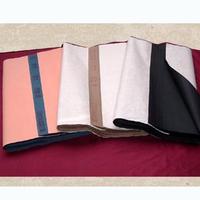 Samples of Rice Paper
In the Jin Dynasty, mulberry barks and branches were used to make paper, which had a stronger tensile strength.
In the Tang Dynasty, a lady poet Xue Tao (ѦÌÎ in Chinese that reads x¨±e táo) invented paper for writing short poems and letters, these paper were dyed in colors and had ornamental designs on them. Such kind of paper was named after her.
In the Southern Tang state (937-975), a kind of high quality paper was named after the ruler's office—Chengxin Hall (³ÎÐÄÌÃin Chinese that reads chéng x¨©n táng) and was for the exclusive use of the ruler's office. Because of its high quality, there had been numerous imitations later.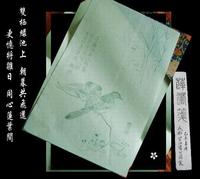 Xue Tao Letter Paper
Xuan Paper (ÐûÖ½in Chinese that reads Xu¨¡n Zh¨«) was first produced in the Tang Dynasty and has been widely used until today. It was named after Xuanzhouprefecture (today's Jingxian County of Anhui Province). It has been reputed as"a paper of longevity" because it is eady to preserve, doesn't become crispy and its color does not fade away.There are two kinds of Xuan Paper: raw paper and paper coated with alum. Raw paper is usually for calligraphy and alum coated paper is often used for elaborate and realistic style of painting.